Quality socks
We've selected a double thread, 100 % Egyptian cotton, perfectly round and smooth, thanks to its high quality raw material, spinned with a special technique, that allows the elimination of all short fibres in the material. That prevents the pilling of the cotton once knitted, making it smooth, soft, matt and strong. Our colours are created with care and the dyeing of the threads is specially made for Bonne Maison in Italy.
Thanks to the know how of a French manufacturer, we've created a high quality sock, really thin, with a stitchless strenghtened toe. The delicacy of the stitch ensure a great precision in the patterns. With the manufacturer, we invested in thin gauge knitting machines, allowing us to manufacture 80% of our socks in France, and the remaining 20% in Europe.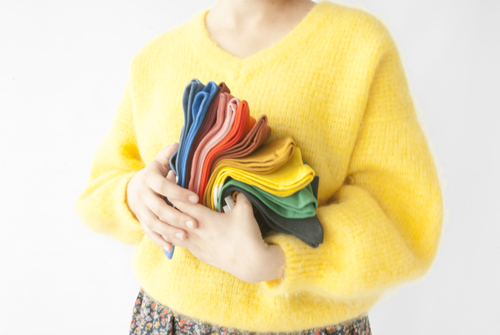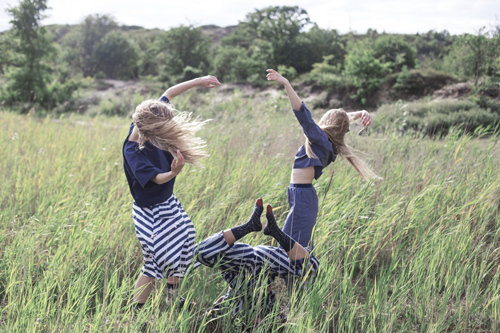 Unique creation
Since 2012, Béatrice de Crécy tells stories with the Bonne Maison socks. Every season, three stories made of 12 models where colours answer to patterns.
In these stories we come accross blondes, clowns, crowds, trapeze artits, nude women bodies, birds, dogs, cats, snails, horses, mice, grasshoppers, snakes or monkeys, in mountainous, green or surrealist settings, imaginary landscapes, with polka-dots, stripes, but also peonies, carnations, iris, daisies, poppies and other wonders… That whole little world wants to settle down, leap and chill, flutter or spread along the feet, climb onto the eel or even come around the calf. And if we don't pay attention, feet end up sharing stories…